THE PORTFOLIO
OUR FAVORITE WINES
In just over five generations the Gebert family created a portfolio of wines across 16 grape varieties originated at different vineyards across Siefersheim and Gumbsheim that make up a diversified collection. Despite cultivating ten hectars of vines, only about 9'000 liters are bottled in one of our four lines each year, constantly ensuring highest quality in a rigorous selection.
PINOT
WE LOVE PINOTS
Fine Pinot Blancs, powerful Pinot Gris' and fruity Chardonnays. The single-varietal vinification of complex grinded Pinots is our true passion. Whether expressive soloist or subtle balanced menu companion, under the silver label we pay our very personal hommage to the grand white Pinots and their multifaceted elegance.
TERROIR
RHEINHESSISCH BY NATURE
A modern interpretation of the classical rhine-hessian grape varieties Riesling and Silvaner, which identify the specificity of their vineyard locations. An interplay of soil, climate and vine, which translates into a distinctive characteristic. Typical minerality of expressive soils combined with fruit, texture, substance and tension. The gold label celebrates variety-typical wines with clear profile of origin, that you can taste.
BOUQUET
DEEPLY SMELL THE SCENT
The copper label marks wines with delightful bouquet. Artful, harmonious compositions with intense primary, secondary and tertiary aromas. Essence-rich, fruity-toned white wines with floral or aromatic-spicy accents abduct us to journeys of gustatory discoveries.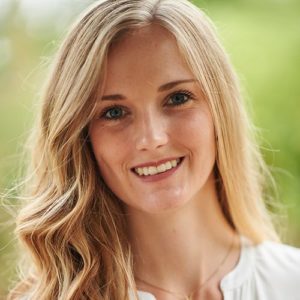 RED
THE DARK SIDE OF WINE
The red label represents expressive, fruit-toned, powerful red wines from the oak barrel. Sensuous compositions, which integrate the red fruits velvetly with the moderate tannin-structure. Ruby, rust or violet – the most beautiful color nuances are painted by mash fermentation, which takes us slowly stirring along to the dark side of the force.
---
THE QUALITY PYRAMID
OUR CLASSIFICATION
As of the 2018 vintage, we join the origin-influenced quality hierarchy with the three-stage classification model, distinguishing Guts-, Orts-, and Lagenweine. This enables a tangible categorization of wine qualities on the basis of the wine's origin, differentiating Rheinhessen wines originated in our winery from special creations of selected vineyard parcels. In addition, you find the German quality classification based on must weight, indicated by the different levels of predicate, for your information on every label.
Lagenwein
Lagenweine represent the characteristics of soils and microclimates of our best vineyard parcels, where they have been grown, and therefore constitute the top of our collection. The grapes stem from our best locations at Heerkretz, Goldenes Horn and Schlosshölle. The limitation to selected parcels equips the wines with distinctive character and guarantees excellent qualities, so that we only bottle Spätlese and Auslese wines in the Ren-Cru bottle. We present finely accentuated wines with aromatic richness, complexity and density for extraordinary moments of gustatory enjoyment.
White wines are launched after a minimum of seven months and red wines after a minimum of 24 months aging time.
Ortswein
Gutswein
Ortswein
In the middle segment you find typical varietal wines and strong-character cuvées from vineyard locations in the villages Siefersheim and Gumbsheim. With the distinction as Ortswein we guarantee that the grapes have been grown within the respective village borders and therefore accentuate the region-typical flavors. You can expect expressive quality and Kabinett wines, which stand as ambassadors for our village characteristics and accompany your menu appealingly.
White wines are launched after a minimum of five months and red wines after a minimum of 12 months aging time.
Lagenwein
Gutswein
Gutswein
Every top requires a solid foundation. The basis of our collection is formed by estate bottlings, which all stem from our vineyards and have been vinified in our winery. Easy-to-drink quality wines invite for everyday enjoyment and accompany day-to-day life harmoniously. A good starting point with an excellent price-quality ratio.
White wines are launched after a minimum of three months and red wines after a minimum of 12 months aging time.
Lagenwein
Ortswein