THE TEAM
OUR WINE: REAL TEAMWORK
In Siefersheim, wine is a cultural asset, a home, a tradition – for a long time, also for us – purely a family matter. But modern winegrowing at a high level requires expertise in many different areas, i.e. real teamwork. With clear ideas of quality and style, Anne Gebert therefore inspired like-minded people to lead the parental winery into the future together.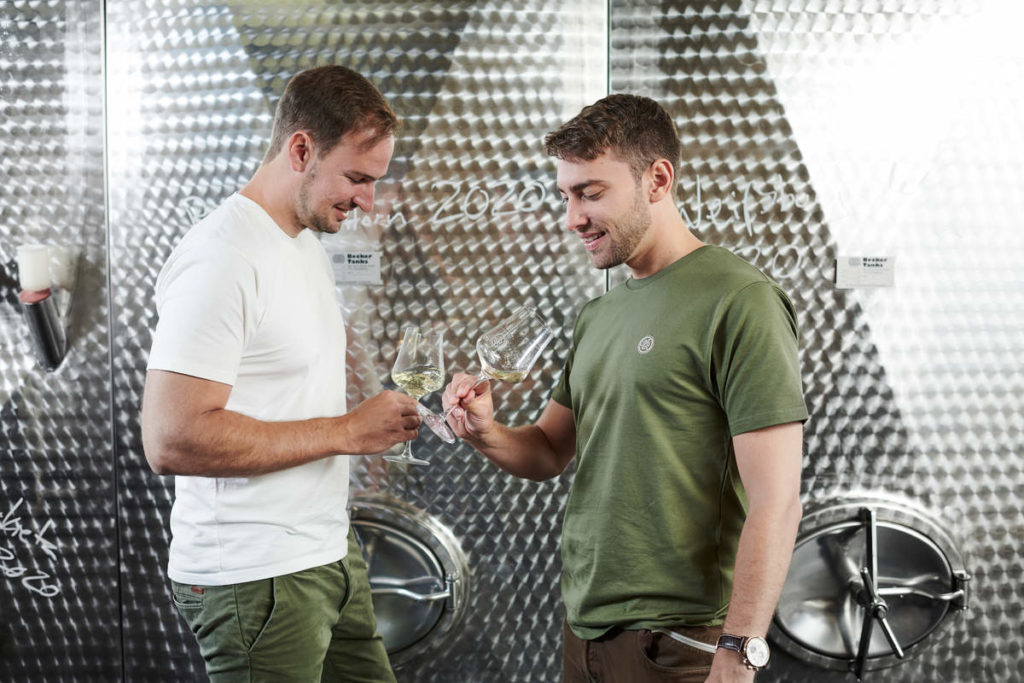 Building on the knowledge of the experienced winemaker Hans-Joachim Gebert and almost 200 years of winemaking tradition, our dedicated young winemaker Paul Krahl now sets clear accents in the wine cellar, while Hans-Joachim and Alin take care of the vines with dedication.
Organizational talent and wine consultant Jan ensures both the well-being of customers and the smooth running of operational processes.
With a lot of hospitality and attention to detail, Lara and Hannah take care of the "wine garden" and create events where you can enjoy what we all worked for with dedication.
And then, when the whole team comes together after a successful day, it is suddenly the same as it always was – very familiar.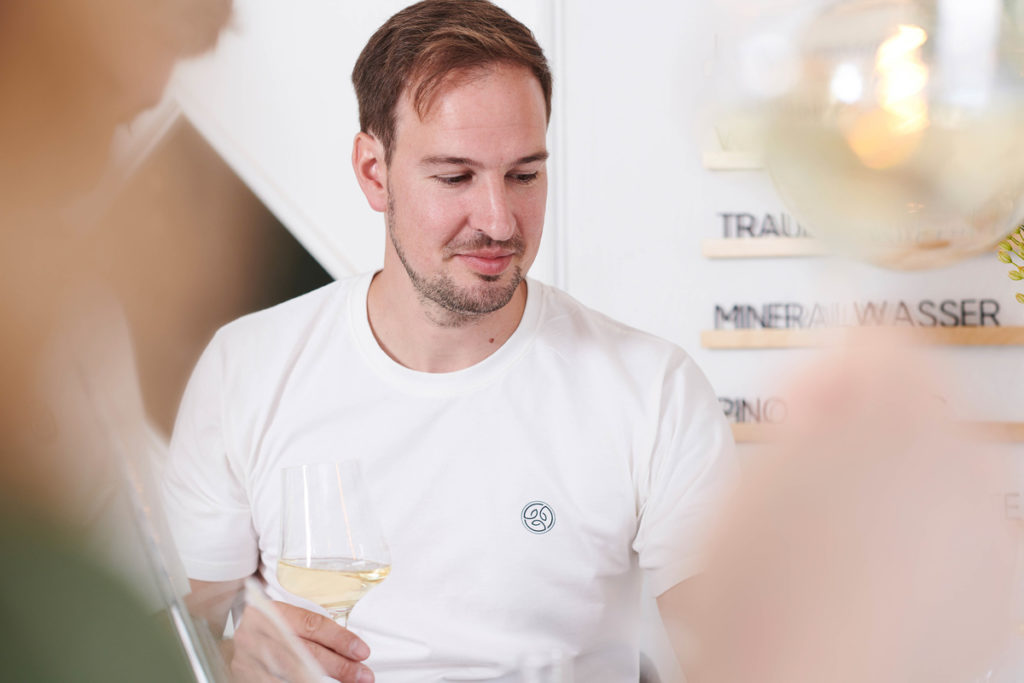 OUR ORIGIN
VITICULTURE TRADITION
Up to the 2019 vintage, the winery has been managed by Hans Joachim Gebert for more than 30 years. In the fifth generation, he restructured the farm from a mixed operation to a pure viticultural focus at the beginning of his career, developed the site portfolio to 28 parcels in four single vineyards to form a coherent collection, and shaped the flavor profile through quality standards and stylistics in the vineyard and cellar.
OUR PHILOSOPHY
CAREFULNESS IN THE VINEYARD
Great wines are created in the vineyard. We care for our vines through versatile hand, soil and leaf work, targeted yield reduction and thoughtful plant protection in order to harvest healthy and fully ripe grapes. We take the responsibility for our vines and the surrounding ecosystem seriously and explore in various projects how we can further improve our sustainability step by step.
We determine the harvest time for each parcel individually and select the grape material according to strict quality criteria.
OUR PHILOSOPHY
GENTLE VINIFICATION
In the cellar, we attach great importance to gentle, puristic vinification. Depending on the site and variety, we choose between different aging styles to help our wines develop their unique characteristics.
We reduce mechanical strains and external influences in order to preserve the aroma of the grapes and give our wines sufficient time to ripen.
OUR LOGO
THREE ROSES – ONE TEAM
In line with our new approach, we have also redesigned our logo and bottles starting with the 2018 vintage.
Inspired by our family crest, the new logo features three closely connected, G-shaped flowers that form a strong unit and express the team and family bond.