---
WELCOME TO SIEFERSHEIM
WE LOOK FORWARD TO YOUR VISIT
Vinotheque
Mon.-Fri. 2pm to 7pm
Sat. von 3pm to 6pm
Weingarten
May to Sept., Sundays & bank holiday starting 1pm
Pre-orders & Reservations
by phone: +49 6703 8352201
by mail: info@weingut-gebert.de
oder by contact form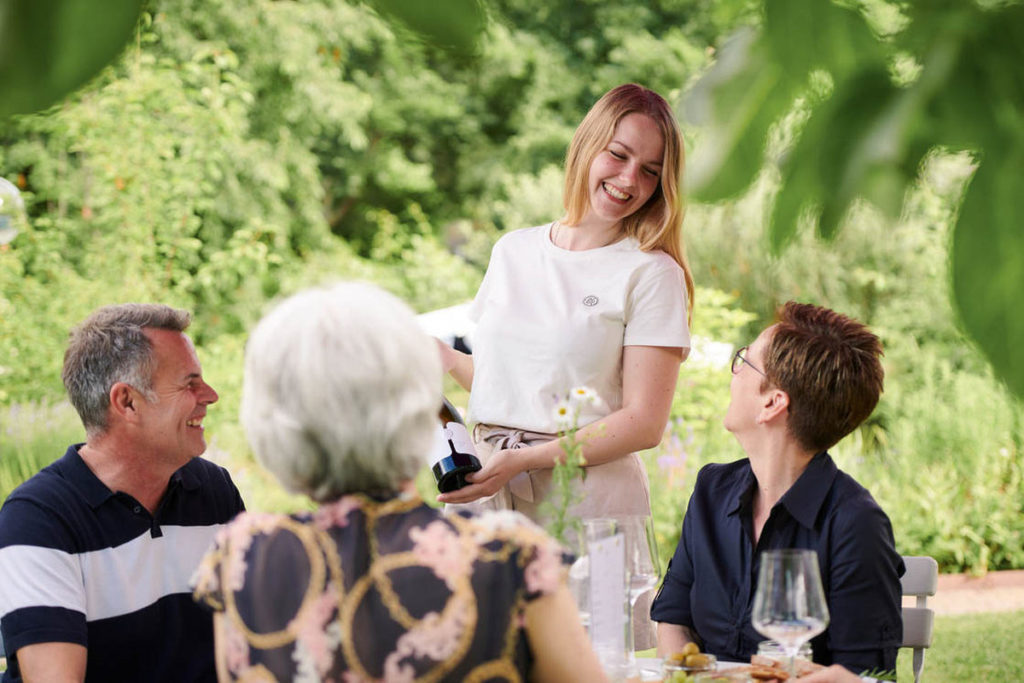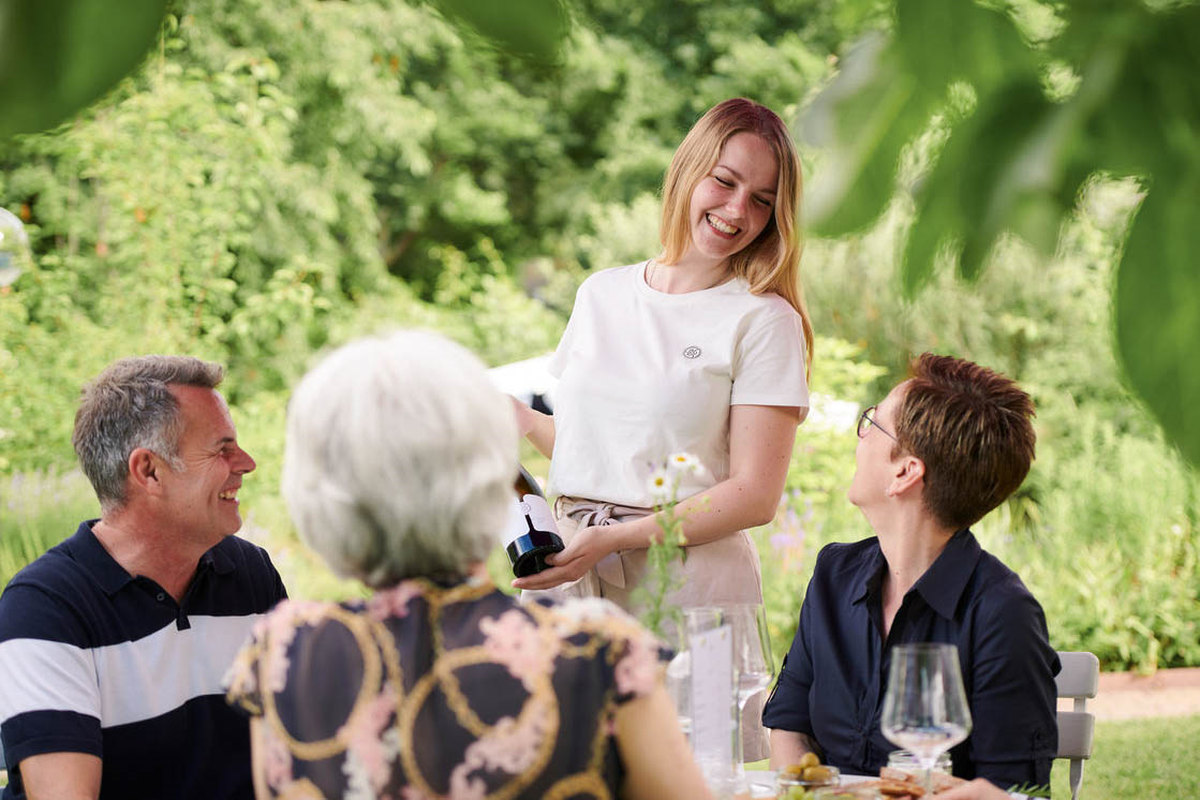 ---
SUNDAYS & BANK HOLIDAYS IN SUMMER
OUR "WEINGARTEN"
From late spring until the grape harvest in autumn, our garden is open on Sundays and holidays for excursionists and wine lovers. We look forward to seeing you!
---
ALWAYS SATURDAY
WINE TASTING IN OUR GARDEN OR VINOTHEQUE
Drinking wine where it was created and fine-tuned is always a special experience. We invite you to a Saturday wine tasting or to a completely individual tasting.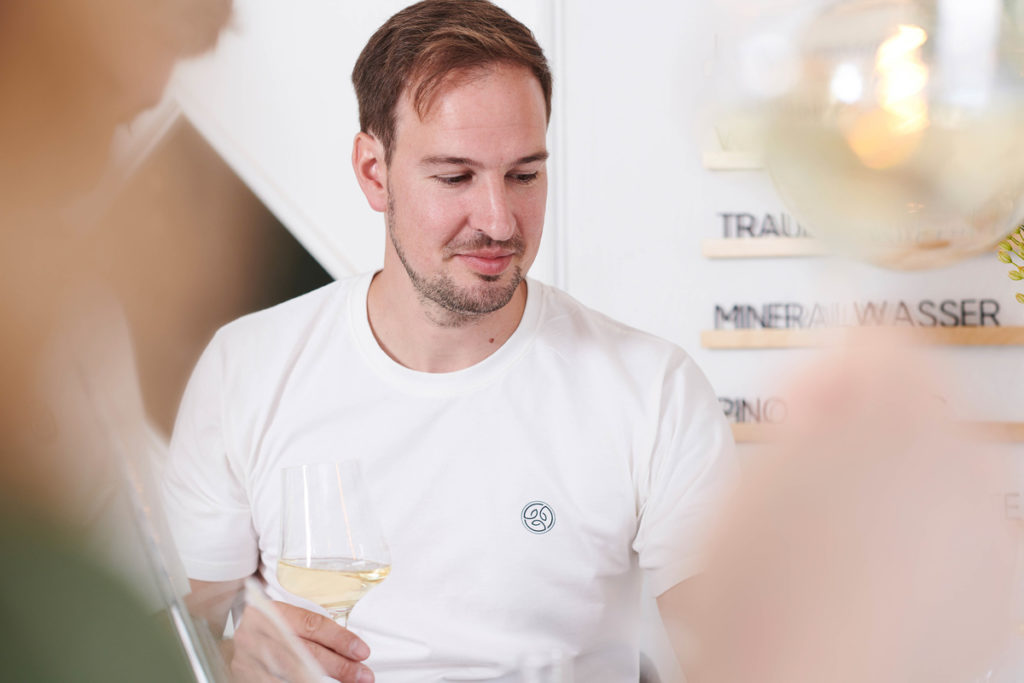 ---
GUIDED OR QUITE SPONTANEOUSLY
WALKS & HIKES
Discover the wonderful heath landscape, the Siefersheimer Heerkretz or the Ajax Tower with a hike along the "Bänkelsches Route" or the "Hiwweltour Heideblick" – or quite unconventionally with our small vineyard rally.
---
CONTACT US
WE LOOK FORWARD TO GETTING TO KNOW YOU
Sandgasse 6, 55599 Siefersheim
+49 6703 83522 01