26.-28. August 2022
The last weekend in August has always been a lively time in Siefersheim for decades. On the date of the former "Open Wine Cellar Days", there will once again be celebrations, presentations, tastings, food and drinks this year. The name "Wine Discovery Days" now does justice to what four wineries and two locations in the vineyards are putting on this weekend.
On Fridays we start from 6 pm, on Saturdays and Sundays from 1 pm.
Our program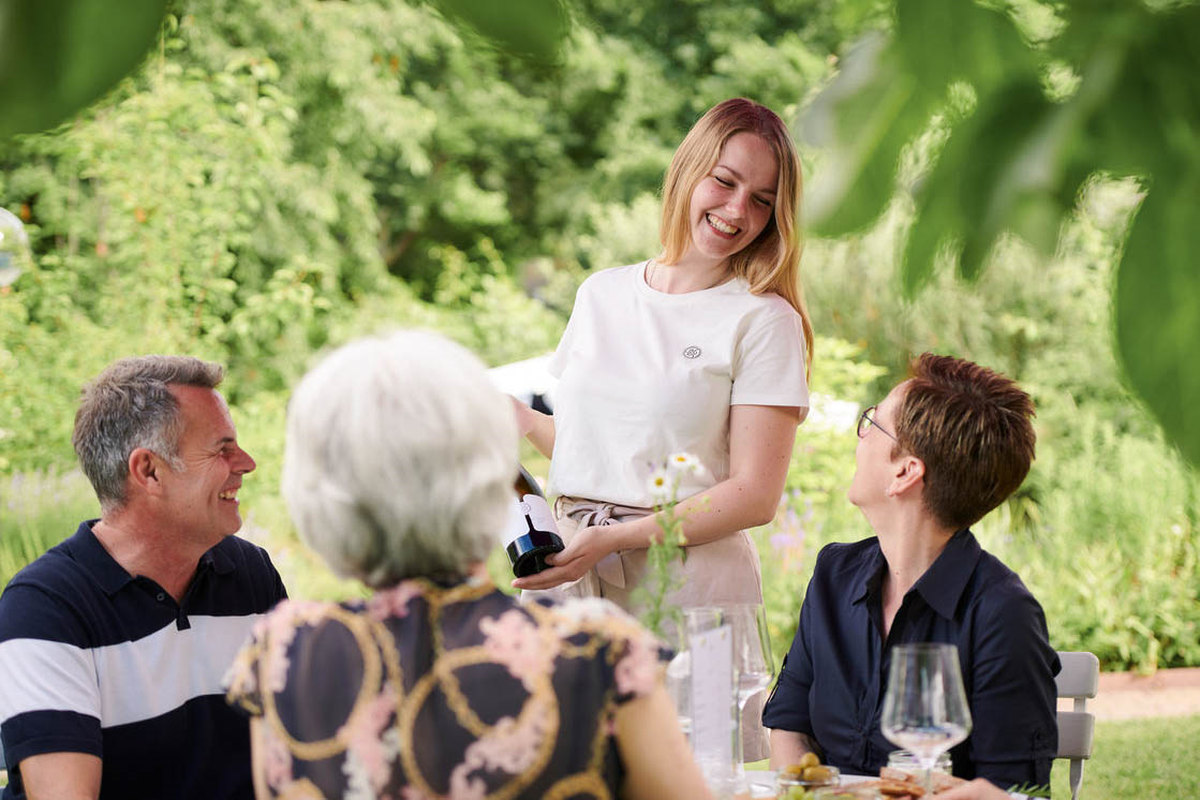 Weingarten XXL
You can look forward to our wildly romantic garden, which we will be hosting and lighting up for you for two days in a row on Saturday and Sunday, even late in the evening. But besides our popular chill-out area, there is also a more exuberant alternative this year.
Street Art & Beats
Admire our artfully designed courtyard gates, the creation process and other works by @theartofpau at the wine counter in the courtyard and in the vinotheque. Pau accompanied us for 12 days at the winery, absorbing and interpreting our team spirit, our philosophy and the maritime climate. Let her work have its effect on you accompanied by poppy dance, hip hop and breakbeats!
Brief vintage presentation
Surrounded by Pau's paper works, which will also play a role in the 2021 vintage, Paul presents selected wines that you haven't found on our wine list yet. For 5€ you get a small impression of a great vintage in his accompanied wine tasting with 5 wines every full hour.
We look forward to seeing you!
Also with us:
Faust's Weintheke
Weingut Faust, Friday from 6pm, Saturday from 5pm
Schnabels Weinschirm
Weingut Schnabel, Saturday from 5pm and Sunday from 3pm
Weingut Zimmermann
Friday, Saturday & Sunday from 5pm
biggsestick.komm
Sunday from noon to 6pm Uhr, in good weather at the "Biggstestick" in the vineyards
Winzeralm
Sunday from 1pm to 6pm in good weather on top of the Golden Horn, where the flag waves